For those interested in living in the downtown Hartford area, there are quality colleges and universities. The University of Connecticut has a Hartford campus, as well as Trinity College. Then there is the University of Hartford, which has a sprawling campus that includes a few different buildings and institutions. Hartford is a great place for young minds to cultivate.
The city of Hartford has a deep, rich history and many treasured landmarks. Now, that deep historic essence is giving downtown living a dramatic New England flare, as well as adding a touch of luxury. Come for a visit and see the beauty and elegance of Hartford for yourself! Our apartments in downtown Hartford are right in the center of the action.
You are nearby to the Convention Center, home to many great events. And within walking distance of the Charter Oak Landing, which has playgrounds, walking paths, and boat launches.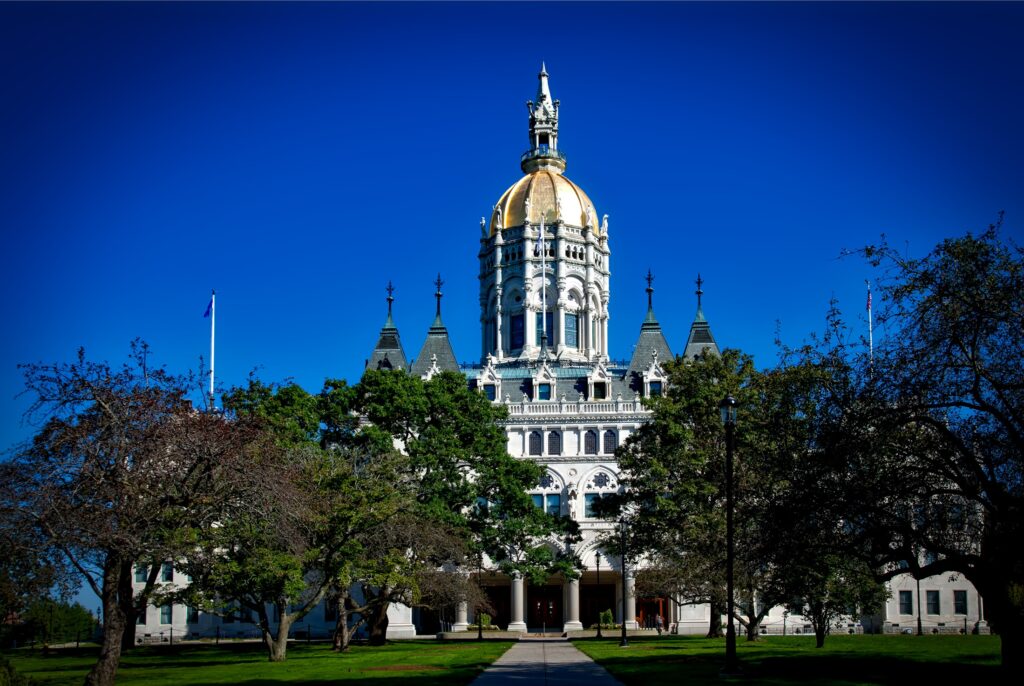 And if you're moving to this location and have younger kids, they will be privy to attending Hartford Public High School, which is the second oldest high school in America. This school is located in the Asylum Hill neighborhood of Hartford. Overall, the city has a high school graduation rate of 71%, according to a 2013 report from the state Department of Education. No matter the age of your child, they will be offered quality educational services that will help shape them for the future.
The Connecticut Department of Transportation operates the Connecticut Transit, or CTransit. The Hartford division operates local and commuter bus service with the city and parts of the surrounding area. Hartford also has a Downtown Area Shuttle (DASH) bus route that is free for downtown patrons.
There is also a bicycle route that runs right through the center of Hartford. The route is actually a small part of the East Coast Greenway (ECG) and much of the portion of the Hartford route is off-road, but some sections are on-road. There are many designated bicycle lanes throughout the city.
Downtown Area Shuttle (DASH)
The Hartford DASH Shuttle is a free shuttle service that runs Monday – Friday, leaving the Convention Center every 15 minutes between 7am and 7pm.
DASH is the Downtown Hartford bus circulation system that provides FREE shuttle service to the Convention Center, hotels, restaurants, arts & culture destinations and Union Station. This service is a collaboration among CTTRANSIT, CT DOT, the City of Hartford, the Capitol Region Development Authority, the Hartford Business Improvement District, the Hartford Metro Alliance, and the Connecticut Convention & Sports Bureau.
The Hartford Carriage House is located at one of the stops on the Shuttle route, making local transportation convenient.