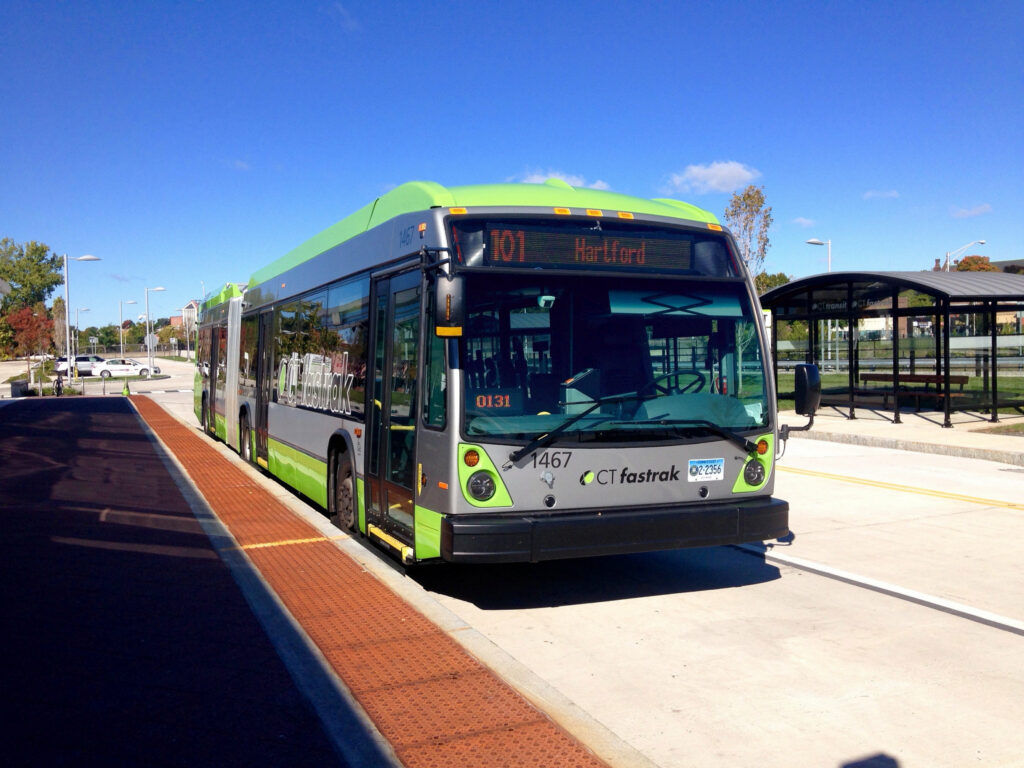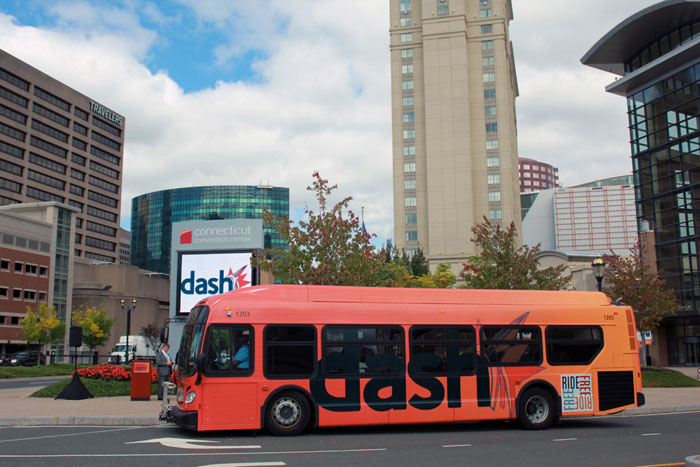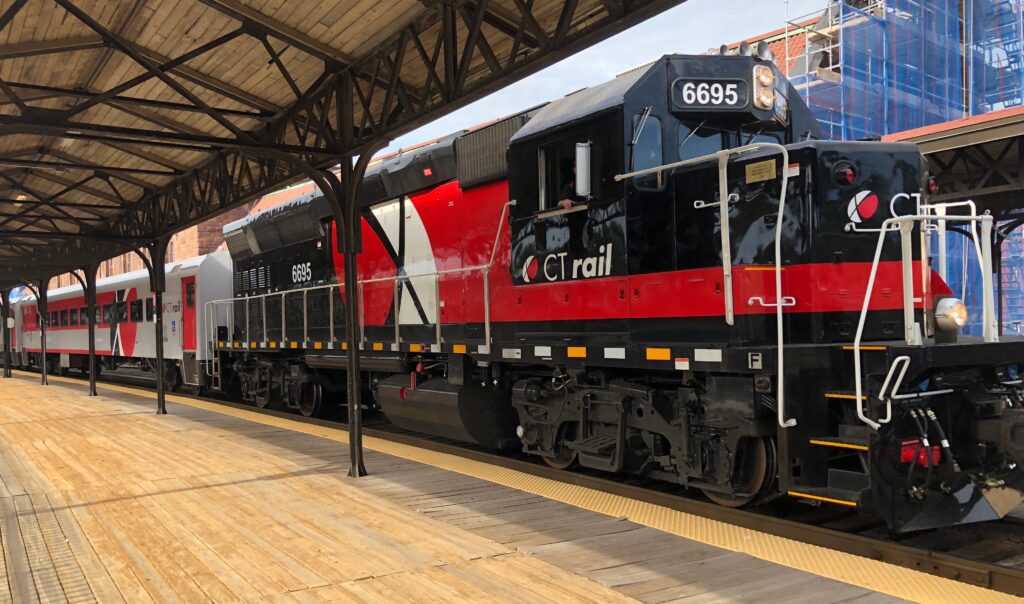 CTtransit – Bus Routes and Schedules
Hartford is served by the Greater Hartford Transit District. CTtransit provides local and express bus service to towns in the region. Information about Bus routes, times and cost are available.
CT fastrack
CT fastrack is the new Bus Rapid Transit System that includes a 9.4 mile guideway dedicated to buses that serve as the spine of the CTfastrak system. Modern bus rapid transit vehicles with the latest environmentally friendly technologies, including:WiFi and a five-mile multi-use trai that connects New Britain and Newington.
DASH
The Downtown Hartford Shuttle connects the Convention Center, the Riverfront, the CT Science Center, Arts and Entertainment District, various restaurants, and downtown hotels and office buildings. DASH operates 7:00 AM to 7:00 PM every 15 minutes weekdays starting from the Convention Center. During major downtown events, schedule enhancements may include later evening service on weekdays as well as service on Weekends. Dash stops immediately in front of the Hartford Carriage House.
CT Rail Hartford Line
With 17 trains a day between New Haven and Hartford, and 12 of those trains continuing to Springfield, the Hartford Line quickly and easily connects you to New Haven Line service to New York City, Amtrak Northeast Corridor rail services, and Shore Line East service, as well as CTfastrak bus rapid transit service in the Hartford/New Britain area. 
The 30-Bradley Flyer
The Connecticut Department of Transportation, through CTTRANSIT, provides the 30-Bradley Flyer bus service as a link between Bradley International Airport and downtown Hartford. The 30-Bradley Flyer route provides semi-express bus service to Bradley International Airport for a low local bus fare (the one-way fare, effective January 19, 2014, is $1.75). The Bradley Flyer provides direct service to the Connecticut Convention Center and Union Station in Hartford.
The trips operate approximately hourly between downtown Hartford and the airport, seven days a week. Passengers are responsible for their luggage, if any. The semi-express, limited-stop trip between downtown and the airport only takes about 30 minutes.